Term Dates
Academic Year 2016-2017
Please note:  term dates are subject to change.
Autumn 18
Spring 19
Summer 19
Autumn 19
Start of term
Weds 5th Sept
Mon 7th Jan
Mon 20th April
Tues 3rd Sept
Half-term
22nd – 26th Oct
18 – 22nd Feb
27th – 31st May
28th Oct – 1st Nov
End of term
Fri 14th Dec
Fri 5th April
Fri 19th July
Fri 13th December
Notes
Inset days Fri 19th
Easter hols 8 -17th April
Bank hol: 6th May
Summer Hols: 22nd July – Mon 2nd Sept
Christmas: 17th Dec – 6th Jan
Fund Raising
There are many ways you, your friends and family can get involved with fundraising for the preschool.
Throughout the year there are various fundraising activities and events held, e.g. raffles, cake sales, concerts and competitions, to raise money for resources and experiences for the children.
There are also ways you can help with the click of a button
Sign up to www.easyfundraising.org.uk. When you access your favourite online shops via this website (Asda, Amazon, John Lewis etc) each retailer donates a percentage of what you spend to your chosen cause – Maiden Erlegh Preschool
Use the website www.easy2name.com to buy name labels for your children's clothes, shoes and bags – the preschool will receive a 20% commission.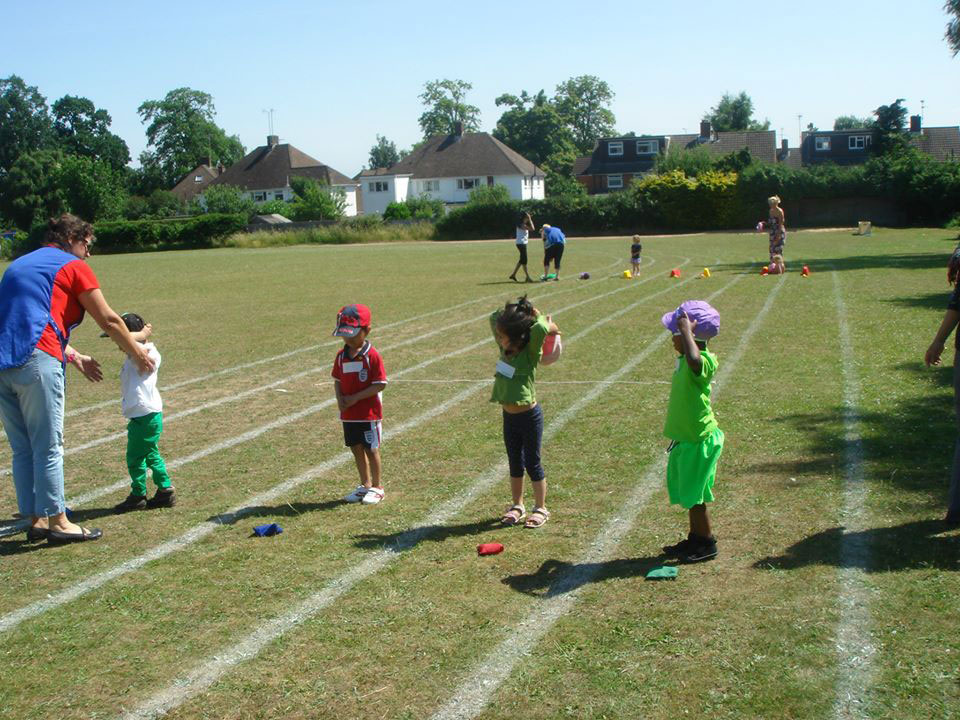 Aldryngton Primary School
The pre-school is uniquely placed within the highly popular Maiden Erlegh School's grounds and is only two minutes' walk from Aldryngton Primary School. This offers parents the possibility of dropping their pre-school, primary school and secondary school-aged children off in the morning at the one site. The continuum of education provided on the Maiden Erlegh School site helps to ease the childrens' transitions from one stage of their education to the next.
Opened in 1964, Aldryngton Primary School is situated in next to the Maiden Erlegh school campus. The single-storey building sits in extensive grounds, and is used for study, sport and play. There is a heated open-air swimming pool that is used throughout the summer months. Aldryngton aims to provide a 'stimulating environment in which pupils are able to attain high standards'. The school encourages children to develop moral and spiritual values, together with a strong sense of social responsibility.
The pre-school has good links with Aldryngton school. The majority of the children who attend the pre-school go on to attend Aldryngton. The foundation stage teacher visits the pre-school in the period before the children move to the school. Because many children attend the pre-school for more than one academic year, when they go to Aldryngton school they already know many of their classmates and also some of the children in the year above them.
Our Local Offer
This information is provided to help parents and carers understand how additional and/or special educational needs are managed within our setting.
Ofsted Report
The latest Ofsted Report for Maiden Erlegh Preschool is now available on the Ofsted website. You can access it here.